Visit the official WatchDubya website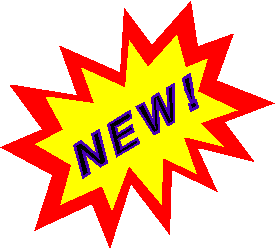 The People's Email Network believes that by automating the process of connecting people to the right mail links and input gateways we can maximize participation in speaking out on this issue.
Should the 2004 election results be challenged now on the basis of black box voting fraud? Voice your opinion at the People's Email Network.
Liberty Bound leaves us with the question: "Is the United States bound for liberty – or does it just have liberty bound?
From their site: Liberty Bound was produced out of my desire to respond to the insanity and fear that has gripped our country since 9/11, in an entertaining and interesting way. Upon hearing conflicting stories between different groups of the government and media, I decided to take my own journey of discovery. I became the journalist; talking to American citizens about their experiences, feelings, and fears.
Check out the answer to Rush Limbaugh, Bill O'Reilly and the rest of the conservative media at Air America Radio.
From their site: Air America Radio is a collaborative effort that brings together a group of experienced radio entrepreneurs with a talented team of creative artists. We are a new voice in talk radio: a smart voice with a sense of humor. It brings to the marketplace an unserved need. We give voice to what millions of Americans are thinking, but can't hear on radio. Until now!
thepeoplesvoice.org features news, articles quotes, humor flash links letters activist information and opinion about issues which often receive scant coverage by the media. The strength of the corrupt corporate elite lies in the ignorance of the people. Our goal is to shine a light on social injustice, political corruption, and environmental destruction. http://www.thepeoplesvoice.org
Visit the CTRally site and view some photos and a video of the January 20th Hartford Rally or the Yale Protest site and view some photos from May 21st.
If you are looking for a place to discuss the recent tragedy perpetrated by terrorists in the United states, visit the YGroup 911-2001.
Gordon Sinclair, a Canadian newspaperman at the Toronto Daily Star since 1922, made the switch to radio in 1942. In 1957 he became a charter member of a weekly panel show on the CBC-TV Network - FRONT PAGE CHALLENGE - which developed into Canada's longest-running television program, and which was terminated in 1995.
The famous television BROADCAST "The Americans" was first aired June 5, 1973 on CFRB's LET'S BE PERSONAL.
Scott R. Hotchkiss
Read the original transcript and/or listen to the original broadcast, "The Americans". Download (right click and save target as) an MP3 file of the broadcast put to music.
The political meaning of the word Liberal is "empowerment of the individual" and the word conservative is "authoritarian". This means it is all about the distribution of political power or authority not resources. The current conservatives want you to believe the complete opposite. I am proud to be a Liberal in the true political meaning of the word.
Search the web from WatchDubya Links and Stuff. Who knows what you will find about Bush. Then share it at the WatchDubya YGroup.
If you would like to link to WatchDubya Links and Stuff you can use this image and link.


Join in with the BUSH IS A FRAUD money-marking protest.
Everything you wanted to know about Viruses, Hoaxes, Virus Myths, Urban Legends and Hysteria and came here to ask.
Virus, Hacking, Spy-ware and Spam protection, privacy in a public place.
The official Watchdubya site is up. This site, WatchDubya Links and Stuff, will remain to continue the efforts in providing a common information center to be shared by all. Most of this information here was gleaned from mailing list and news groups like the ones listed here. If you have a Link or some useful information that could be posted here, email it to This site contains links to many resources that will get the newcomer up to speed with what is going on and keep the veterans informed on new issues. You will find links to many mailing lists that you can subscribe to or newsgroups to join that will allow you to talk with other that feel the same way you do. There are links to other Web sites where some will have original information and others will just provide links like this site does, further expanding the web of information. There are even links to petitions you can sign. There is a section that has links to news articles that you will find very informative. You will also find some contributions that some people have sent to me posted here. On the lighter side, you will find some Slogans and jokes that have been floating around. Most of the things on this site have been gleaned from the mailing lists and news groups list here. Make this your starting point on your quest to find out how Bush stole the election.
Vouchers are the first step in the privatization of the public school system. If vouchers are implemented the public school system will not be able to survive financially. Do you really think that our Corporate leaders should be in control of what and how our children learn?
We do not protest the Vote in Florida, it never happened. We are protesting the selection and the selection process.
This isn't about who won or lost anymore. It is about how the winner got to be selected.
I have always thought that the so called recession was contrived. I think that the republicans needed to send the economy in a downturn in order to have any hope in winning the election (as if they did). Now with the economy seemingly in a tailspin they can get more people agreeable to settle for things like Tax cuts, Oil drilling in Alaska, School vouchers etc.... All of these things rely on a downward spiraling economy in order to justify them. You can get people to accept more garbage when they are hungry.
Nov 8 2000, George W. Bush's camp stated that Al Gore should be a man and concede the election. They had it backwards. Mr. Bush should have been a man and agreed that the fair and honest thing to do was to count the votes. Then he should have worked hard along with everyone concerned to figure out the best way to count them. As it turns out, he obviously wasn't man enough for the first task, and he apparently wasn't intelligent or honest enough for the second task.
George W. Bush is constantly claiming to hold out a bi-partisan hand. If he were truly extending a bi-partisan hand we would have counted the votes in Florida, not counting was a Partisan move. He would not have appointed Norton, as this was a Partisan move. He would not have appointed Ashcroft, as this was a Partisan move. Why am I reminded of a chicken bully that punches someone and then franticly asks to be friends when they get up and start to run after him.
You can send email to all Senators, Representatives and the media with one message.
Use these aliases :
To: themedia@linktoit.com
To: democraticrepresentatives@linktoit.com
To: democraticsenators@linktoit.com
To: republicanrepresentatives@linktoit.com
To: republicansenators@linktoit.com

To send all at once:
To: themedia@linktoit.com;democraticrepresentatives@linktoit.com,
democraticsenators@linktoit.com, republicanrepresentatives@linktoit.com,
republicansenators@linktoit.com
Learn about a boycott at http://go.to/boycott_republicans and http://www.boycottbush.net.
Find out who to boycott at http://www.opensecrets.org or Soft Money Laundromat
Get involved in the VOTERS RIGHTS MARCH: Saturday, May. 19, 2001 at http://www.votermarch.org/.
Show up at the Protest at Yale in New Haven, CT on May 21, 2001
Send faxes to your Senators for free at http://www.davidflanagan.com/FaxSenate/fax.html.
Visit the WatchDubya Chat Room. Don't forget to invite someone to chat with.

Find out what this ribbon symbolizes.
Most of this information was gleaned from this and other mailing list like this one. If you have a Link that could be posted below, email it to